Work Integrated Programmes
Dual System of Training is a vocational education model that combines theoretical classroom instruction with practical on-the-job training. This approach allows students to gain both theoretical knowledge and practical skills in a real work environment, which can better prepare them for their future careers. DST scheme is part of ITI education system where ITI students attend a maximum of 12 months of industrial training through an agreement between the ITI and the industry. Funfirst facilitates the MoU signing process and takes care of the industrial training of the students. In 2023, there are close to 500 students undergoing industrial training from 16 Govt. ITIs in 5 states. 
National Apprenticeship Promotion Scheme (NAPS) was launched in 2016 with an objective to improve the number of apprentices in industries. Monetary incentives are provided to encourage small and medium scale industries to engage apprentices. The students seeking apprenticeship under NAPS scheme shall have minimum qualification of 8th pass. The National Apprenticeship Training Scheme (NATS) is a programme equipping technically qualified (Diploma & Engineering graduates) youth with practical knowledge and skills required in their field of work. The Apprentices are imparted training by the organizations at their place of work. Under NATS scheme 50% of the stipend amount paid to the students is reimbursable to the employer from Government of India. Funfirst is a registered Third Party Aggregator (TPA) with the Ministry of Skill Development and Entrepreneurship (MSDE) to facilitate sourcing and management of apprentices for industries. 
Diploma in Vocation (D.Voc) courses are offered by Polytechnic colleges which consists a mix of theoretical training at the college and practical on-job-training (OJT) at respective industries. In 2021, Funfirst has partnered with Kerala government's ASAP (Additional Skill Acquisition Programme) to align and certify the industrial training of students of 3 Govt. Polytechnic Colleges in Kerala.
Bachelor of Vocation has become one of the most popular courses in India as vocational or skill-based education is more significant in the current times. B.Voc aims at providing adequate skills required for a particular trade. 
The course is different from traditional academic programs as it deals more with application-based studies rather than focusing on only theoretical knowledge. 
Benefits of B.Voc Programs:
Degree from Tata Institute of Social Sciences
Students learn both Theory and practical Skills
At the time of completion of the program, students have a considerable work-experience thus helping them in better placements.
The program has necessary components of generic subjects like English, communication, Accounts, Computers, etc which help them to advance in their career.
Students earn a stipend during the program, which helps them in covering their costs and earning some pocket money.
Excellent Placement Records: 
Multiple entry and exit options
B. Voc. in Refrigeration and Air Conditioning Technology course is to provide a broad introduction to air conditioning and refrigeration systems, including everyday operations & important refrigerant safety practices.
Fees: Rs. 30,000 per annum
Duration: 3 years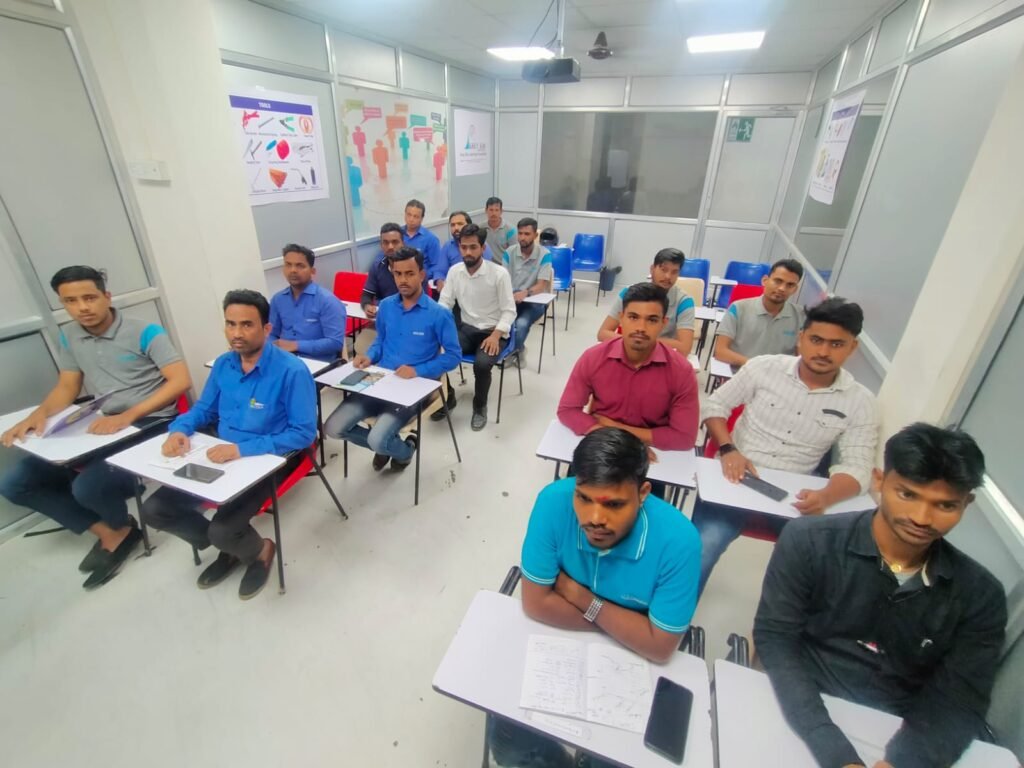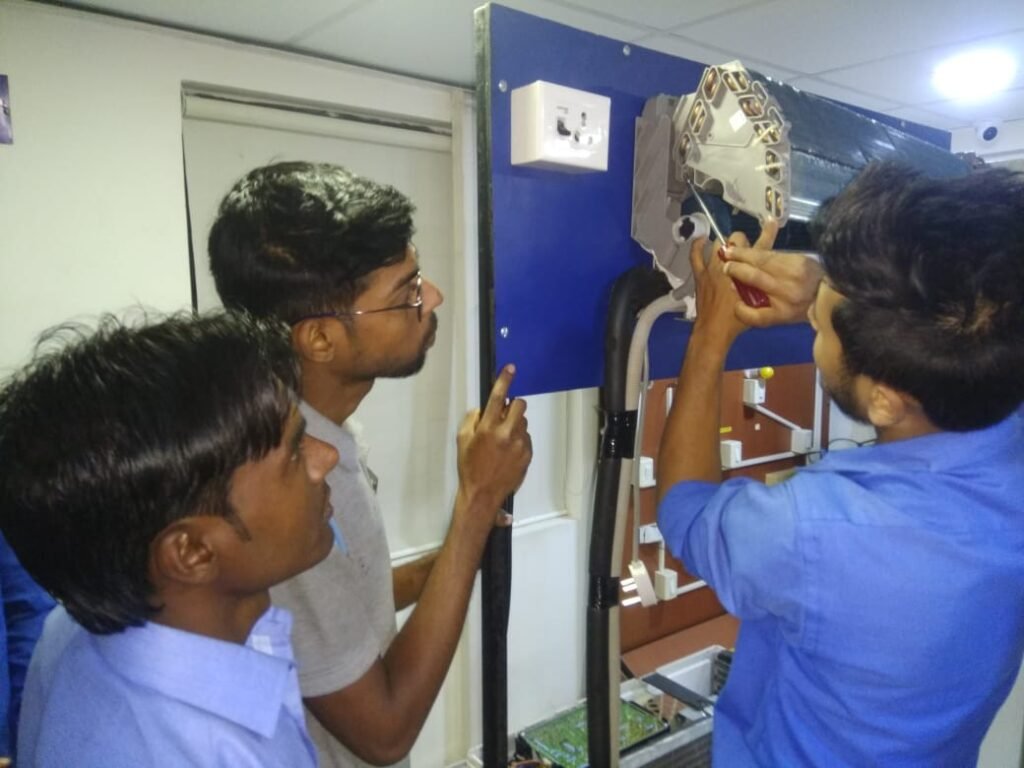 B. Voc. in Electronic Manufacturing Services is specifically designed for students to gain skills & knowledge of Electronic Manufacturing so that they can relate themselves to the expected surge in the Electronic Manufacturing industry.
Fees: Rs. 30,000 per annum
Duration: 3 years
Students will acquire technical skills for developing embedded-based Industrial Automation and Electronic Circuit Development. They will develop strong technical knowledge for establishing instrumentation-based automation systems in various industries.
Fees: Rs. 30,000 per annum
Duration: 3 years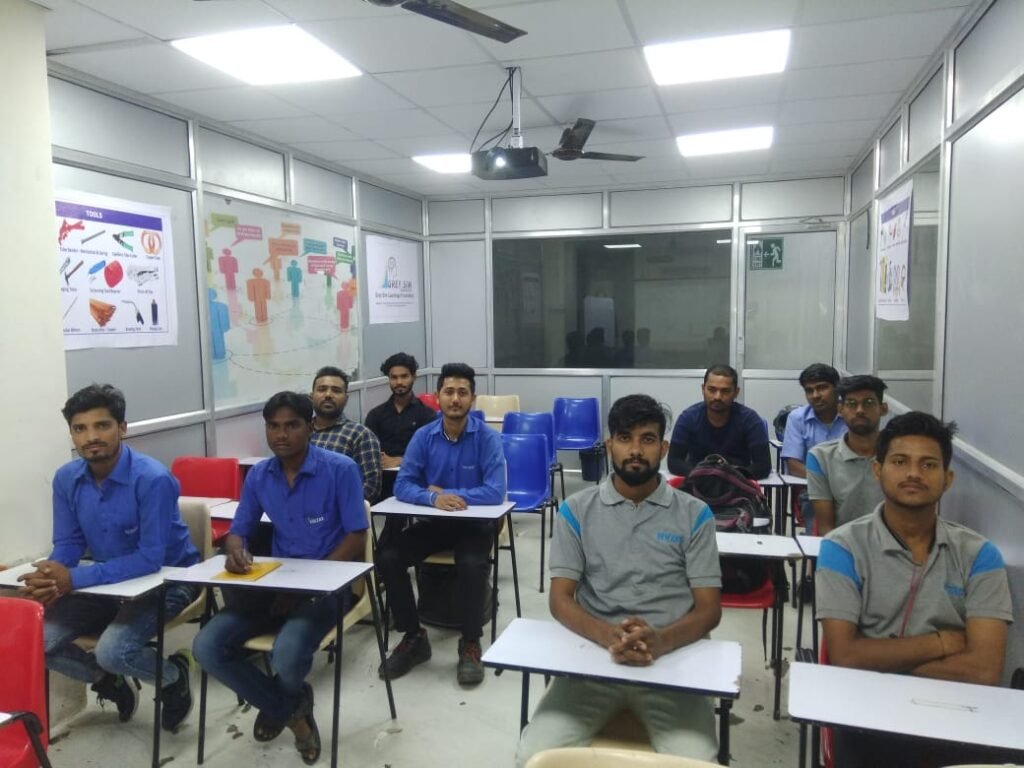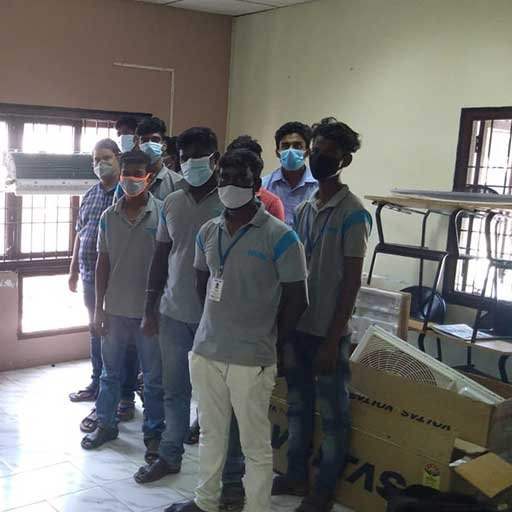 Automotive Servicing Technology offers students the techniques of installing, maintaining, repairing and replacing automotive parts. Those who are passionate about servicing the various parts of vehicles such as brake systems, engines, electrical and steering systems etc. can be immensely benefitted from the programme.
Fees: Rs. 36,000 per annum
Duration: 3 years
B. Voc. in Renewable Energy course deals with each source of renewable energy and the
technical aspects associated with them. Let us consider solar energy as an example. The academic program deals with various aspects of solar energy such as – photovoltaic.
Fees: Rs. 36,000 per annum
Duration: 3 years